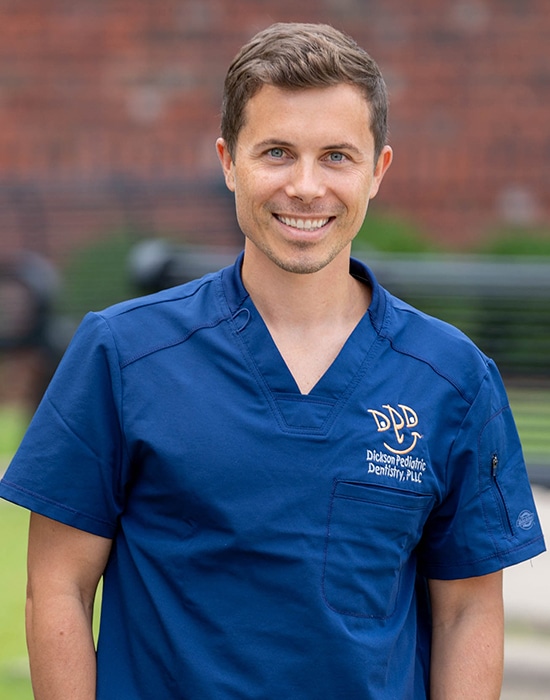 Dr. John Harrison completed his undergraduate studies at the University of Mississippi in 2008. Upon graduation, Dr. Harrison spent the following year in Peru teaching English and assisting in a medical clinic as an intern for Peru Mission. He then attended the University of Mississippi Medical Center School of Dentistry in Jackson, MS, and achieved his DMD degree in 2013. Following the completion of this degree, he entered a two-year pediatric dental residency at Bon Secours St. Mary's Hospital of Richmond in Richmond, VA.
He is Board Certified by the American Academy of Pediatric Dentistry and maintains his AAPD Diplomate status. He is also a member of the Tennessee Dental Association, Nashville Dental Society, and Tennessee Academy of Pediatric Dentistry. As a pediatric dentist, Dr. Harrison is able to provide comprehensive dental treatment with the use of general anesthesia in a hospital setting for children with severe dental problems as well as patients with special needs.
Outside of the office, Dr. Harrison enjoys traveling, running, and a variety of sports. He also loves spending time with his fiancé Michaela and their puppy named Rigatoni.